Why I recommend doTERRA Essential Oils
Not all essential oils are the same.
Ensuring that the oils you use are free of toxic synthetic fragrances, GMO's, pesticides, heavy metals, mold, mildew and diluting agents is so important if you are going to use them for supporting your health and family's home environment.
That's why I was thrilled when I found doTERRA oils.
Every batch is rigorously tested by independent labs to ensure purity and potency and achieve Certified Pure Therapeutic Grade status.
They are the only essential oils I use and recommend.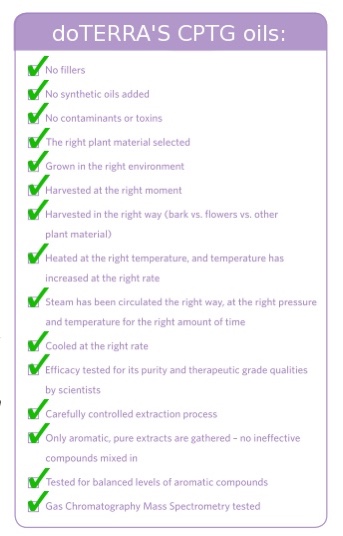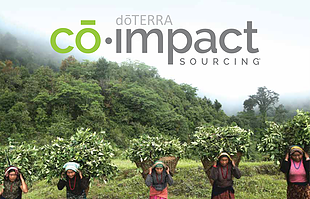 Another important reason I recommend doTERRA is their commitment to making a positive difference in the lives of farmers, harvesters, and distillers who contribute their essential oil production.
They have created a Co-Impact Sourcing initiative which helps develop long-term, mutually beneficial supplier partnerships while creating sustainable jobs and providing reliable income in underdeveloped areas.
doTERRA is committed to the ethical treatment of its suppliers by providing on-time payments at fair prices. Growers and harvesters are encouraged to form cooperative groups to share collective benefits and bargaining power while improving skills and capacity.
Additionally, the Healing Hands Foundation, doTERRA's charitable organization, provides funding and resources to create community-based, social-impact projects to improve lives in the larger communities where oils are sourced. Past projects include building or sponsoring existing medical clinics, installing drinking water and irrigation systems, building schools, and providing other educational resources such as vocational training programs.
Want to explore using doTERRA Essential Oils for your health and home?
I can help you get started.
Sign up here for a free introductory consultation with me.