Self Massage and Myofascial Rolling Sessions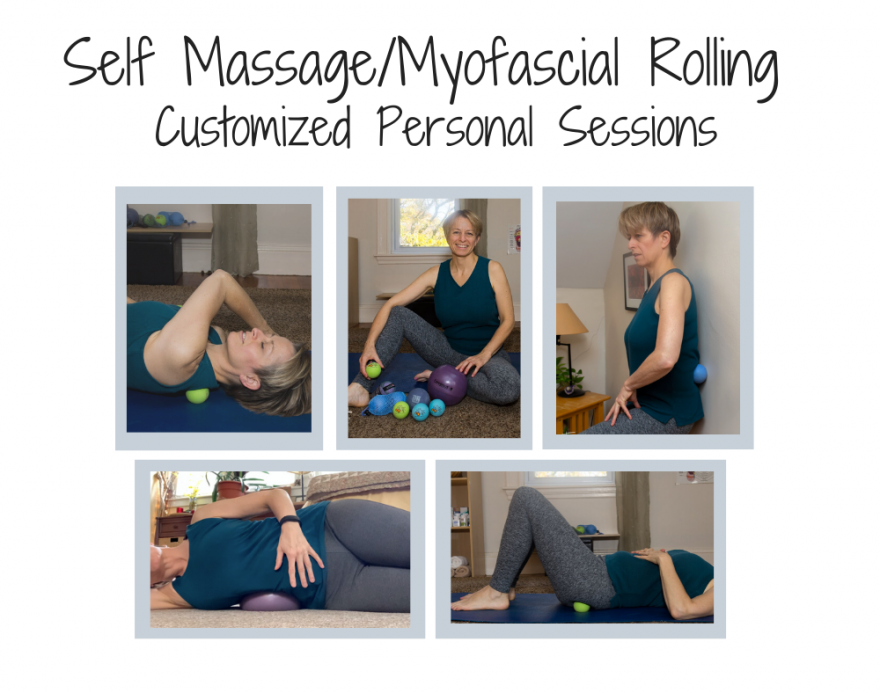 What is Self Massage and Myofascial Release Rolling?
In a nutshell, it's an empowering way for you to become your own massage therapist - so helpful and important in these challenging times of physical distancing.
Through a personal, interactive session (over Zoom), certified massage therapist Katrina Piehler will teach you how to use effective tools like the grippy, pliable rubber Roll Model® therapy balls with the floor, a wall, and your breath to:
relieve your body's specific tension, aches and pains

soothe your nervous system and stress response

strengthen your breathing and its effect on your other body systems, like digestion and immunity

improve your joint mobility

basically -- feel and live better in your own body
Why would I need this, especially now?
With all that's happening in the world and in our lives right now, my guess is that you're experiencing more stress than usual.
Sometimes I'm sure it's readily noticeable how that stress is showing up in your body.
And there are likely also effects building up in your body that you're less aware of.
Either way, your body needs you...
~ to tune in and hear it
~ to notice where it's gripping - with new tensions or old chronic pains
~ to offer it relief
~ to give the overstimulated parts a way to soften
~ and the numb, shut down parts a way to breathe open again.
During this time in particular, perhaps you're experiencing:
new stiffness and pains in your neck, back, hips -- because, let's face it, working at your kitchen table just doesn't cut it ergonomically.

anxious tension in your jaw, or your belly, or in that sensation like it's just hard to get a deep breath lately.

those old body aches and chronic issues acting up because you haven't been able to see your massage therapist in person or keep up with your regular movement routines.
What would I get out of learning how to do self massage/myofascial rolling?
Ok... in addition to benefits like the ones I noted above (decreased pain or tension and stress relief), there's something else you'll experience that's even more powerful when you learn to use tools like these in your daily life.
These tune-up balls offer a personal and very real way for you to shift your relationship with your self over time.
- Imagine no longer fighting with, or feeling betrayed by your body.
- Imagine being able to tap into your internal soothing and healing ability when you need to.
- Imagine feeling more awake, alive and able to age well.
Having a regular self massage/rolling practice can become the do-able self care that finally helps you feel empowered to live better in your body, mind and spirit.
How do these virtual personalized rolling sessions work? What are my options for scheduling/signing up?
We'll use the Zoom video meeting platform for your customized, interactive session(s). As I demonstrate techniques, you'll explore and practice them along with me. We'll hone in on your specific needs and what you want to learn.
We'll also record the session(s) so you can go back for reminders and review anytime.
Recent feedback I've received from clients who have done these live, one-on-one video sessions with me is that the up close, 'zoomed' in view is so helpful when I demonstrate techniques and ball placements. And the immediate, personal feedback while you try out and practice the learning in your own home is invaluable.
Information for purchasing the therapy balls...
while it is possible to do self massage rolling with sports balls (like tennis or lacrosse), the balls I recommend for these sessions are from Tune Up Fitness. They were created specifically for this therapeutic purpose... and because of that, there's actually a significant and important difference in their pliability, density, and grippy texture that make them a safer and more effective self massage tool choice for your body.
You don't need all the balls I show in these pictures.
Most people start with the Tune-up Therapy classic pair - which costs $12.95.
A second ball that I recommend, particularly if you're interested in using these tools for managing stress, is the specialized Corgeous ball - $11.95. It offers powerfully soothing abdominal/core releasing that helps you breathe better, supports your digestive system and can counter balance lower back pain, especially from lots of sitting.
The delivery time when ordering these could be around 5 days. So if possible, you may want to keep this in mind when scheduling your session with me.
Note: If you have any questions about ordering or scheduling, please don't hesitate to reach out. I am at katrina@Living-from-Center.com.
I'm offering two kinds of scheduling options...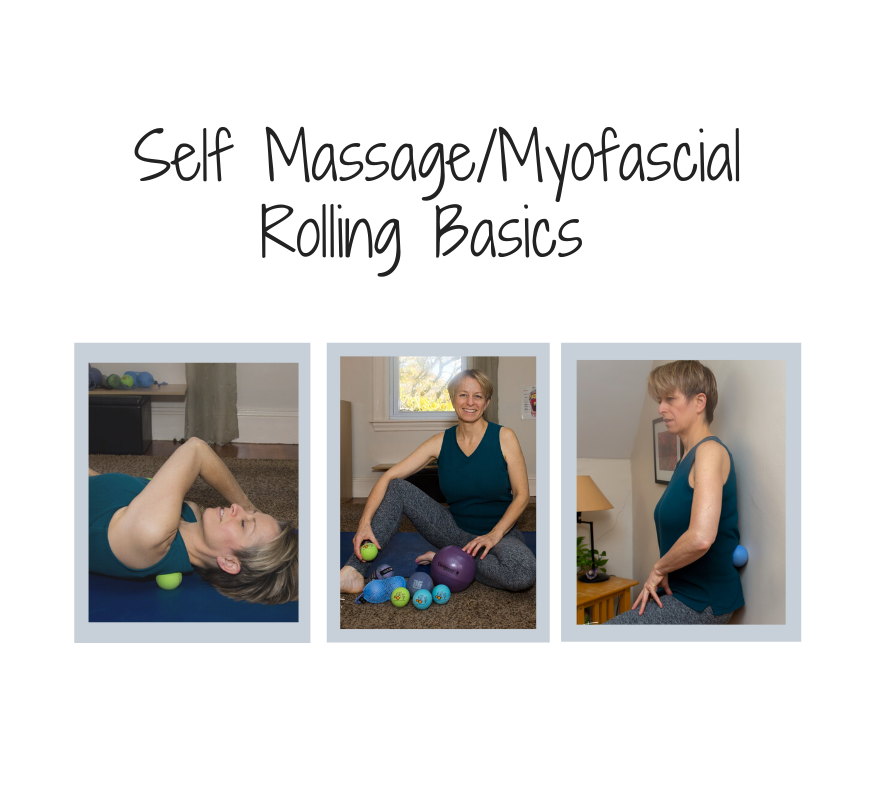 This is a 60 minute session where
you'll learn the basics of rolling and focus on a particular area or two.
(Also included in this option is a short follow up check-in session
so that you have a chance to explore the rolling techniques and strategies on your own
and connect back with me for questions or adjustments.)
Click here to book your Rolling Basics session.
After you choose a date you'll be directed to a payment link.

$75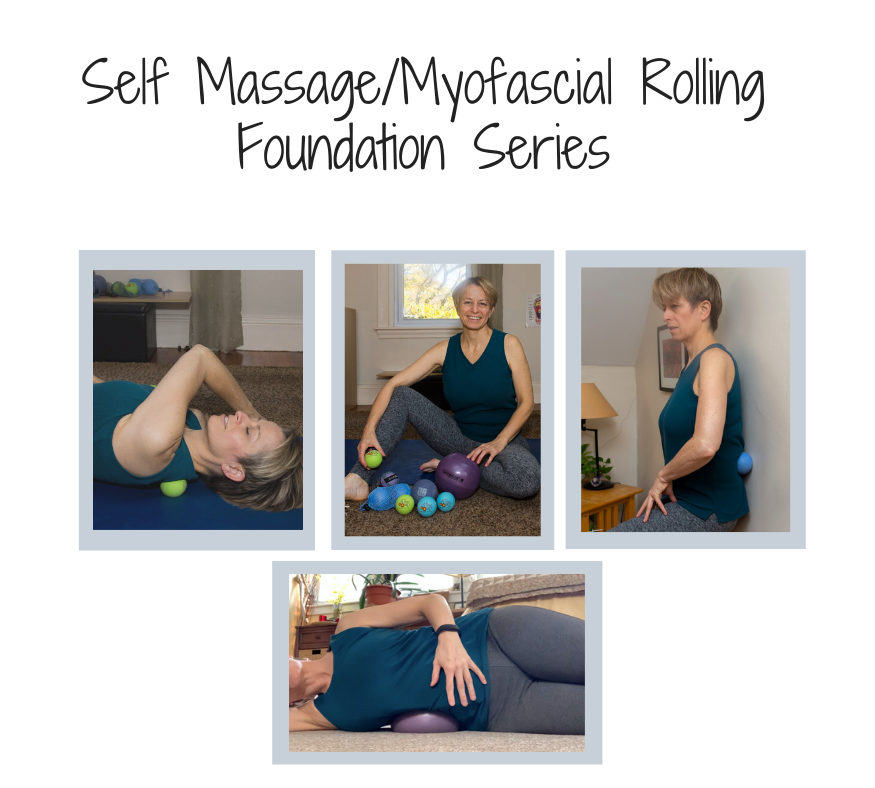 In this body tune-up Foundation Series you'll
have four 60 minute sessions where
you'll not only learn to apply rolling techniques
to all the areas of your body that need unwinding,
but you'll come away feeling empowered to
use these tools confidently and regularly in your day to day life
for pain relief and better living in your body.
Click here to book your first Foundation Series session.
After you choose a date, you'll be directed to a payment link.
$250
Photo Credit: http://www.randifreundlichphotography.com