Self Massage/Myofascial Rolling Workshops
During these times when
our normal routines around wellness have been turned upside down,

having effective ways to practice self care at home is essential.

Katrina's Self Massage/Myofascial Rolling Workshops
will teach you how to soothe the stress and release the tension in your own body
so that you feel empowered to give yourself relief when you need it.

AND...once you've learned some rolling basics,
then you'll find our on-going Body Tune-Up Classes invaluable.
Check out upcoming dates for our next foundation series workshops
and a link to the schedule for our on-going group classes below.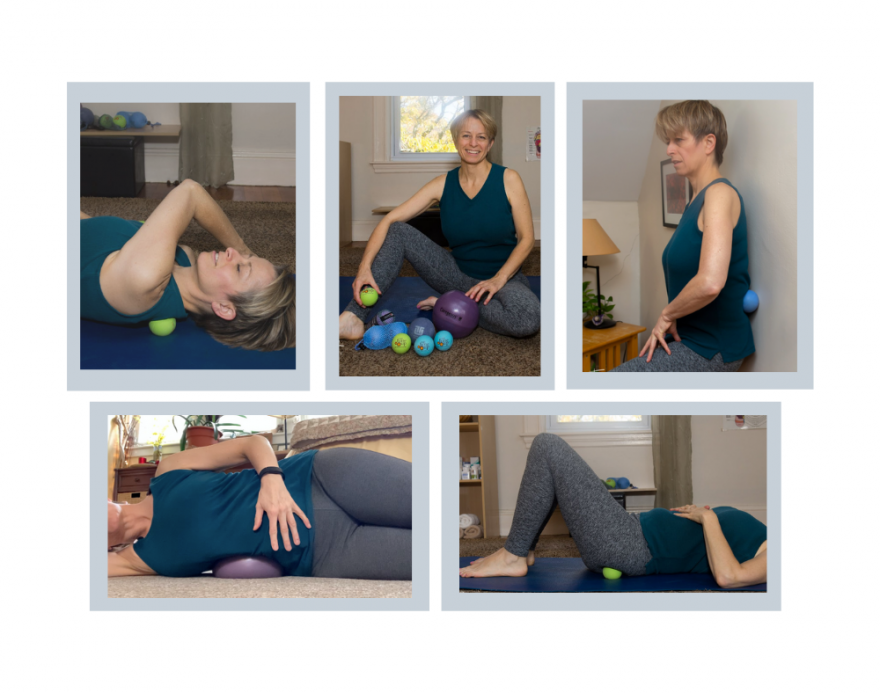 ---
Foundation Workshop Series
In these empowering interactive workshops, certified massage therapist Katrina Piehler will teach you techniques for massaging your own muscles and fascia using specially made pliable rubber Roll Model® therapy balls.
You can sign up for a specific lesson focusing on particular areas of your body or even better sign up for the full 4 session series.

The workshops will be held over Zoom and recorded so you can go back anytime for a review.


Each session in this series offers an empowering experience of how you can:
- relieve the tension and pain in your body
- feel looser and less stiff
- de-stress and calm your overstimulated nerves
- breathe more deeply, improve your digestion and even strengthen your immunity

Descriptions of each of the lessons are below.
While it's not necessary to take all the lessons of the series in order... they are interconnected, just as all the parts of your own body are.
I invite you to come explore your body awareness and self care in all of these foundational areas so you can start feeling and living better in your own body.
Individual workshop lessons are $30 each.
The discounted price for the full 4 lesson foundation series is $100
---
SERIES WORKSHOPS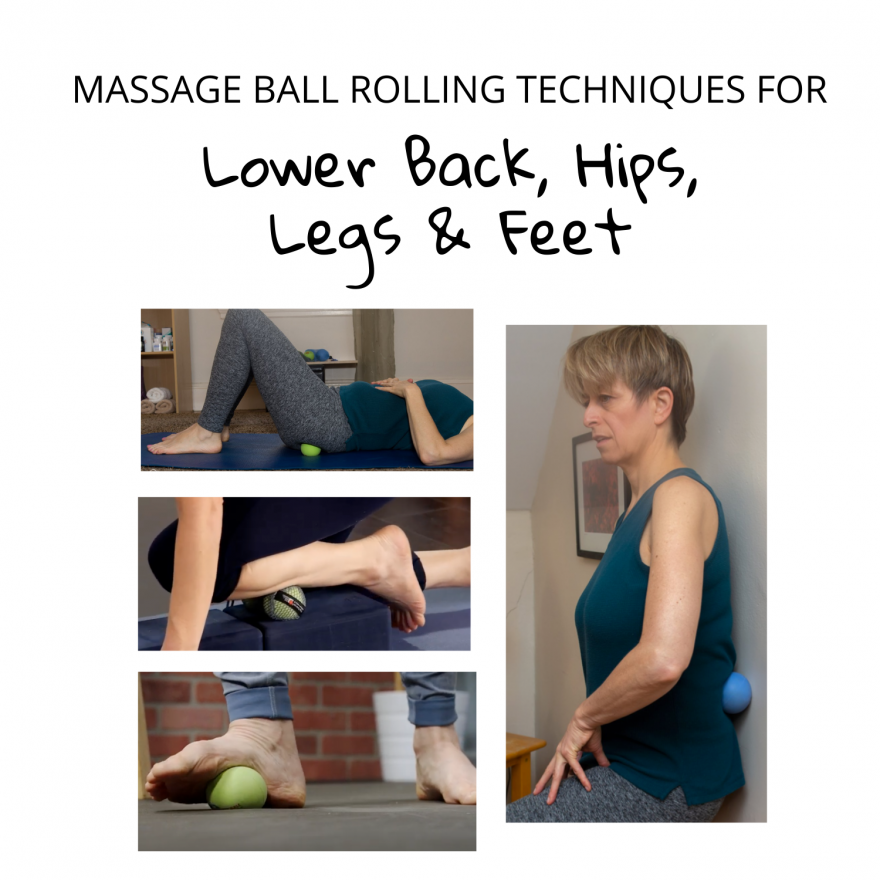 In this workshop you'll learn how to soothe the stiffness and pain in your lower back. You'll open up the chronic tightness in your hips and glute muscles and uncover hidden tension in your legs and feet. This session is a powerful antidote to all your sitting!
Date: NEW DATE WILL BE SCHEDULED SOON
Time:
Price: $30
---

In this workshop you'll learn how to unravel and release the tension and hunched over restriction in your upper back. We'll also explore techniques for your arms, wrists and hands. This is a powerful session to address and undo all that computer (or smart phone) time you've been putting in.
Date: NEW DATE WILL BE SCHEDULED SOON
Time:
Price: $30
---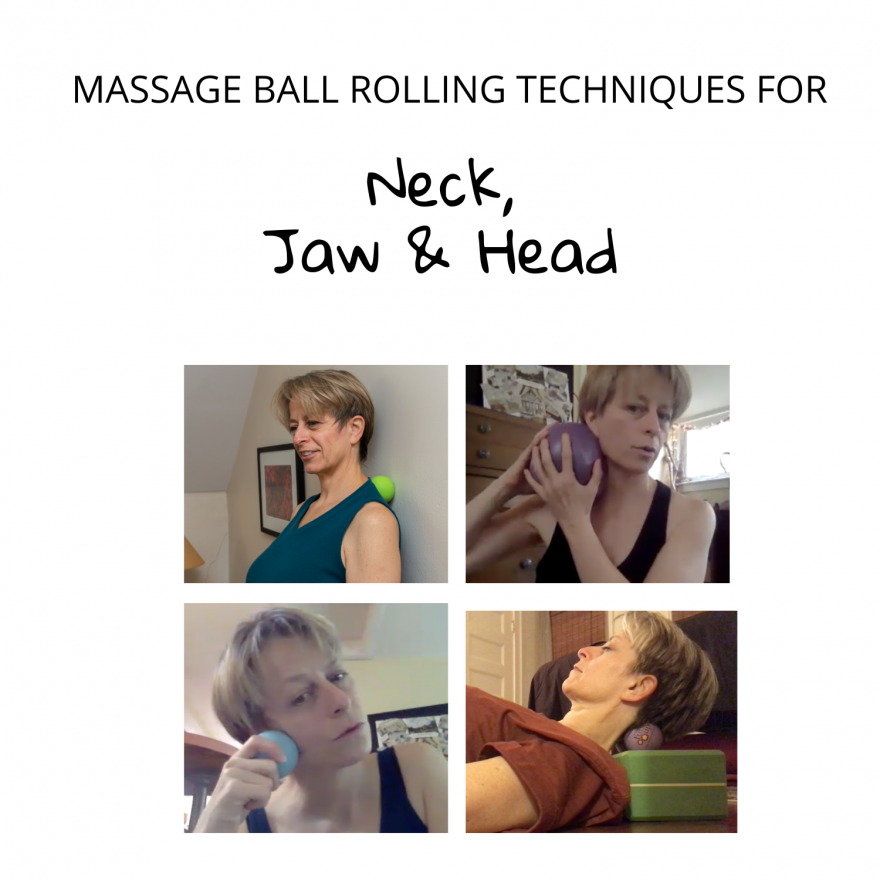 In this workshop you'll learn how to soothe the tightness in your jaw, soften the muscles in your face and throat, and release the chronic tension in your neck and head. This is a helpful session to get some relief from the effects of all our mask wearing and teeth clenching lately.
Date: NEW DATE WILL BE SCHEDULED SOON
Time:
Price: $30
---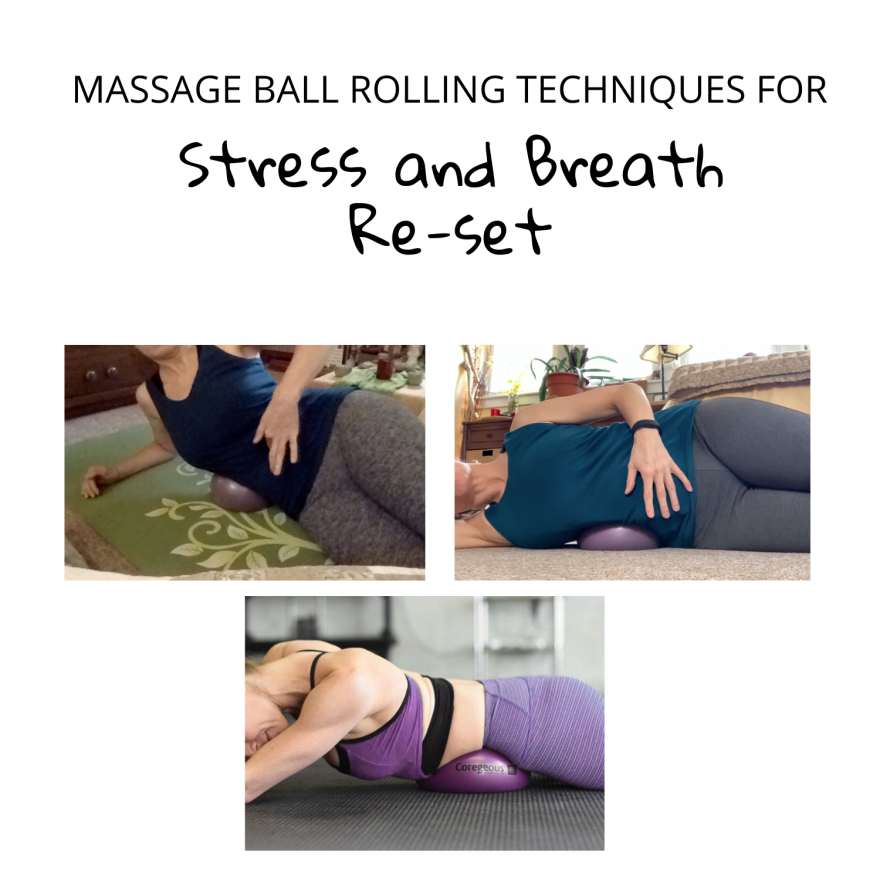 In this special workshop you'll learn how to soothe the powerful part of your nervous system that runs through your core and helps you re-set your stress level. You'll explore gently softening and opening up the muscles and fascia that help you digest and breathe well. Going forward these techniques may become your absolute favorite for de-stressing, feeling more grounded and helping you sleep better!
Date: NEW DATE WILL BE SCHEDULED SOON
Time:
Price: $30
*Note: These are the two types of tune up therapy balls we'll be be using in most of the classes.
Here's where you can order them. I recommend purchasing them at least a week prior to the class date you want to attend to allow time for delivery.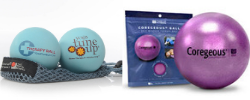 Yoga Tune-up Therapy Balls - $12.95
Corgeous Therapy Ball - $11.95
---

Body Tune-Up Classes
We all know how it is, and I'm sure you've been there
...you find great self care tools, learn strategies and tips for how to use them, BUT showing up for yourself to practice your self care on a regular basis... that's another story.
It's understandable. Life happens.
Still, you want to start feeling and living better in your body.
Our bi-monthly Body Tune Up classes are the perfect thing that can help you make the time for tuning up your body regularly and keeping up with your self care practice.
Each of these class will be different and customized for the group that day. They will be an opportunity to do your self massage/myofascial rolling techniques, but also body stretching, breath practices, energy balancing like qi gong, and even a bit of meditation.
Classes will be held over Zoom.
Drop in rate for any class - $20
4 class package option - $75
Our current schedule is twice a month - one Saturday morning and one Wednesday evening.
Click here for current schedule and to sign up.
---