Massage Therapy & Bodywork
These days the therapeutic power of touch feels more needed than ever.
Living from Center offers two different options to help you
address and soothe the stress and tension that is showing up in your body.
---

Open for IN PERSON massage therapy sessions.
What you can expect...
At Living from Center, you'll experience...
Individualized bodywork sessions of the highest quality to address your specific needs
A warm, welcoming space for your mind & spirit to rest and renew
The opportunity to feel truly heard & nurtured - both on the massage table and through empowering support for your day to day wellness
Sessions are completely individualized for what your body, mind, and spirit need right now.
Options can include any one, or combination of these services...
Massage therapy (stress relieving relaxation and focused deep tissue work)

Reflexology and energy balancing bodywork

Personalized guidance for how to support your self care at home with bodycare techniques and tools such as massage therapy tune-up balls.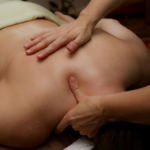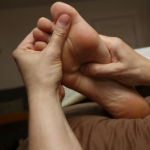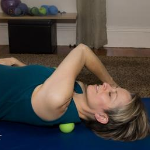 Sessions are by appointment only.
BOOK your session (and manage your appointment schedule) through my on-line calendar here.

IMPORTANT NOTE... as in person experiences have opened back up, the safety and care of your wellbeing is still my utmost priority. Please scroll down to the bottom of this page, or click here for our updated COVID related safety protocols.
Location & parking info here.
1236 Broadway, Somerville, MA

Special NEW CLIENT Discount:
$10 OFF your first session.


Wellness Package Discounts:
10% OFF for a 4-pack.
15% OFF for a 12-pack -- a commitment to your year long self care.
---
Also Offering...
VIRTUAL Self Massage/Myofascial Rolling Lessons



Self care sessions over Zoom that can help you get relief for your body at home.

Individualized Private Sessions and On-line Group Classes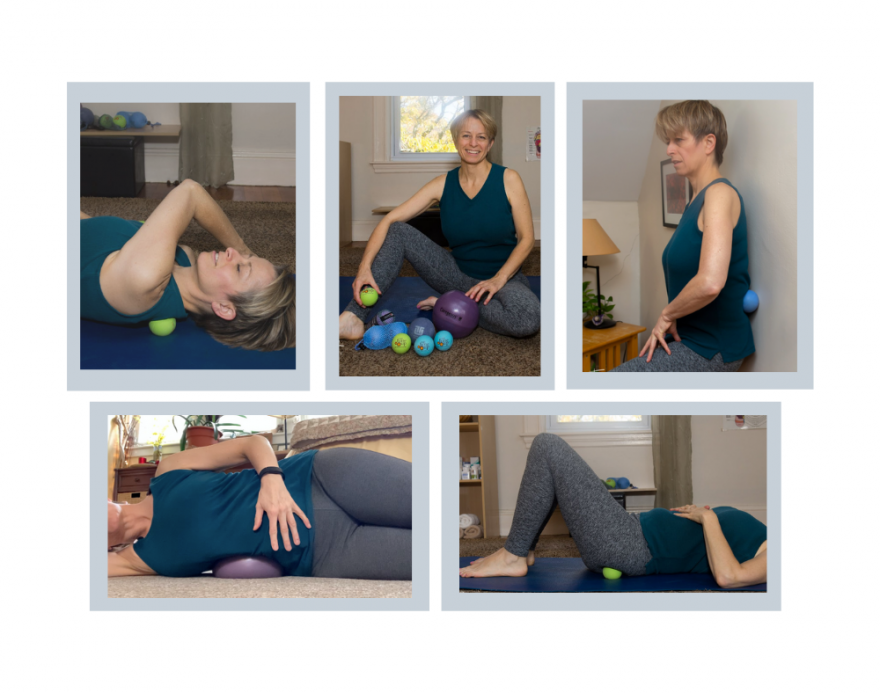 ---
What clients say...
I've been coming to Katrina for years.

For me the benefit is not only the excellent quality of the massages themselves, but the time and space she provides for me to just focus on my own body and health and what is going on with me.

I love that Katrina's approach is extremely holistic. We talk through what is going on with me, and then she puts together a massage that's perfect for what I need that day.

Her approach is extremely caring, centering and wonderfully positive. I leave feeling cared for and healthier, what a gift!"

~Karyn F.
---

COVID-19 Safety Protocols for in-person appointments at Living from Center:
I continue to have robust safety protocols in place in accordance with state and city guidelines as well as best practice recommendations from the CDC and the Associated Bodywork & Massage Professionals Board.
I am fully vaccinated.
While face masks are no longer required in our building, you are of course always welcome to wear one. And I am happy to wear one during your session as well if you prefer.
I will be washing my hands thoroughly before your session.
I will be taking exceptional care to sanitize everything in between clients. This includes especially the face cradle and any other surfaces we may touch. (Note: if you prefer to not have your face in the cradle support, there are alternative methods for massaging your back that we can discuss.)
I will be changing and sanitizing all the linens in between clients.
When possible I will have the windows open to allow for more ventilation.
A high quality air purifier will also be used in the room.
The common areas, including the bathroom, in the building are cleaned and sanitized frequently throughout the day.
Our waiting room is open and available. If however you prefer to wait in your car until the time of your appointment, you can text me when you arrive so that you can come directly up to my office and minimize contact with other people.
As per the state and city guidelines, I will be taking your current contact information and adding it to a log. If a positive case of covid is identified in the building, I'll provide the info to health officials who may follow up with you regarding contact tracing.
If you haven't been into my office yet during this Covid time, I will be emailing you an informed consent form with Covid-19 precaution questions for you to sign. I'll also be contacting you by phone the day before your session to check in. Rescheduling is of course possible with no penalty, even if last minute.
Finally, if the circumstance arises that I am not feeling well and am concerned about covid symptoms, I will call you right away to cancel and reschedule your appointment.
If you have any questions at all, please don't hesitate to reach out to me anytime by phone - 617/833-3035 or email katrina@living-from-center.com.